I was just reading one of my favorite blogs, Evolution of Style, and had a total a-ha moment. I was kind of bummed that the new rug that I love in our living room totally made the ottoman blend right in. I tried to remedy it by throwing a blanket over it, but I wasn't thrilled with the result.
What I really wanted to do was to buy a new glass coffee table, like this ridiculously overpriced one from Crate & Barrel.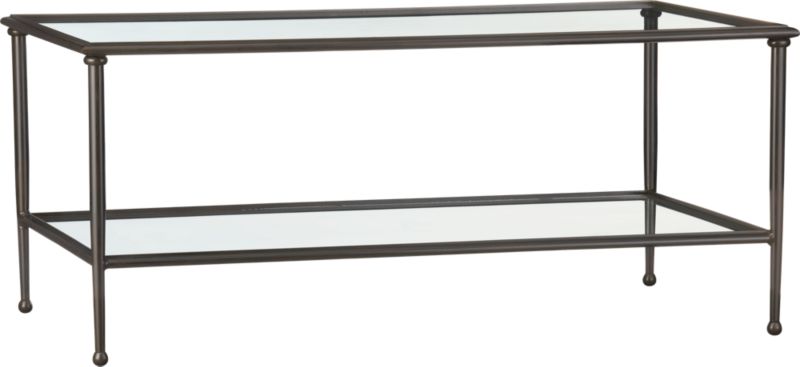 Really? $500 for that? I am in the wrong business. Either way I think it was going to be too small, and David would have surely vetoed the idea as we both he loves to put his feet up when sitting on the couch. So, plan B? I would love to get the ottoman slipcovered…
I know all of these examples are white (from Pottery Barn), but I think I would have to go with a slightly darker color or pattern.  How gorgeous would this be (from Layla Grace)?
So, that is the plan. This room still has a long to do list including paint, refinishing and staining the floors, doing something with the lampshades, and a comfy arm chair. Of course I am also continuously tweaking the mantle and bookcase accessories!