No I am not pregnant, despite this post's title. I unexpectedly found some fairly nice things at Kirkland's, a place I formerly thought was for old ladies only. 😛
This mirrored…thing…was marked down from $9.99 to $6.99.
They reminded me of these mirrors from Crate & Barrel, for the low low price of $150 for a pair.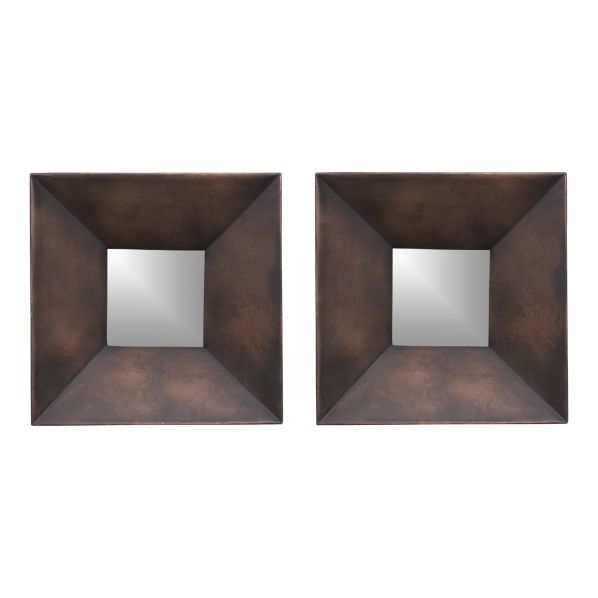 I put Command Strips on the back of them…
And stuck them to the wall in the master bedroom.
I think they look a little weird right now because there is nothing else on the wall. Imagine this room painted and curtains hung……imagine with me…..yeah, I don't see it either. Well if I don't like it, I can just pull it off the wall, no damage done.
The next thing I got at Kirkland's was this little metal table, also marked down, for $35 from $60.
Um, can we say dead ringer for this $150 metal accent table from Pottery Barn?
I am not a fan of the 'cream' finish on either my version or the PB version, so I think I'm going to slap some white spray paint on it.
There were a few other things that I saw that I didn't bring home, so I'll have to pop in there every now and then and see what they have.